Sensual Touch · Refined Design · State-of-the-Art Technology · Luxurious Contemporary Massage Chair.

through Mobicred
for orders under
R 30,000-00


White Glove 
Installations
in Gauteng, Western Cape
& Kwazulu Natal

Intelligent Voice Control System
Equipped with high-fidelity audio system on both sides of the head, and built-in Bluetooth chip. Via voice commands, turn on the voice control mode, according to the system tips, select the automatic massage program you want.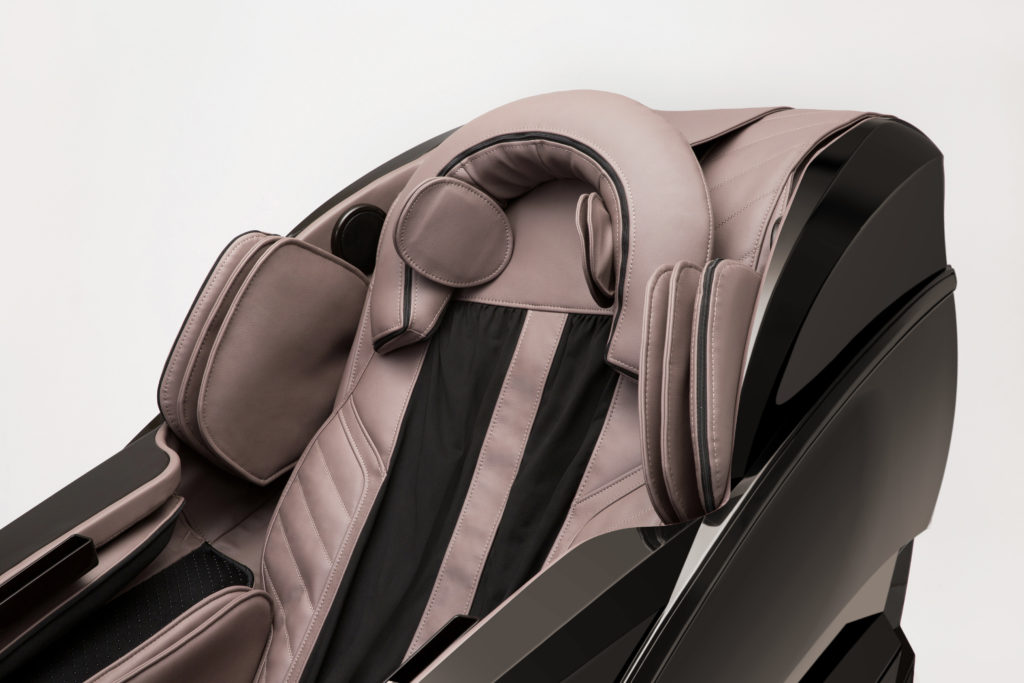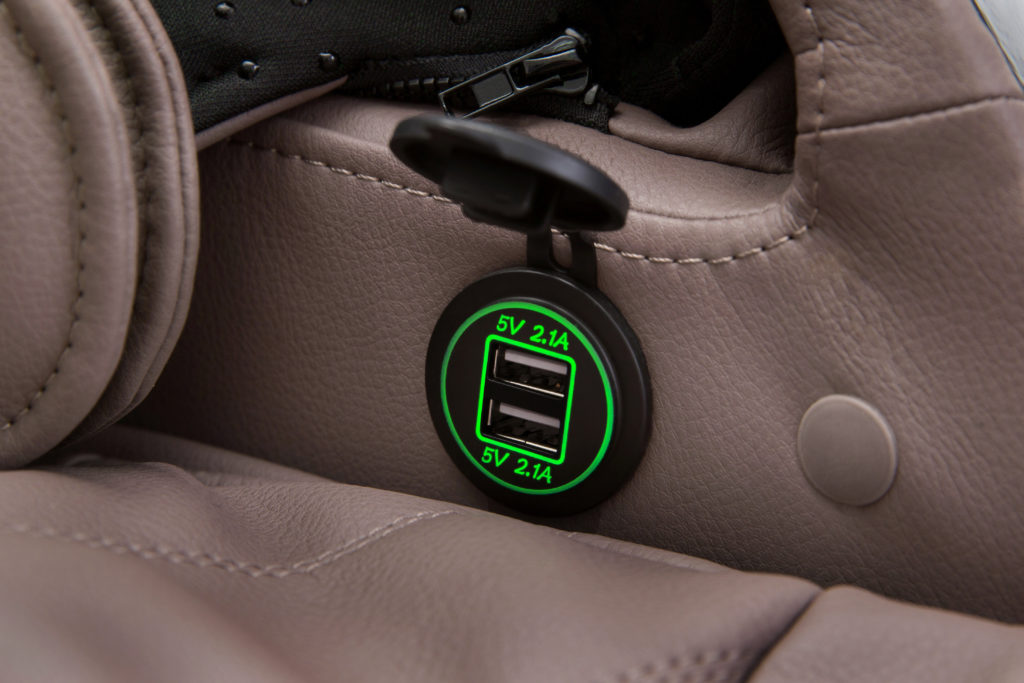 Equipped with two sets of 5V / 2.1A fast charging ports, you can charge two different electronic devices while massaging.
Four selected programs to enjoy the ultimate massage experience. Zone mode, Theme mode, Treatment and Music Therapy (The programs can synchronise the rhythm of massage with the rhythm of music).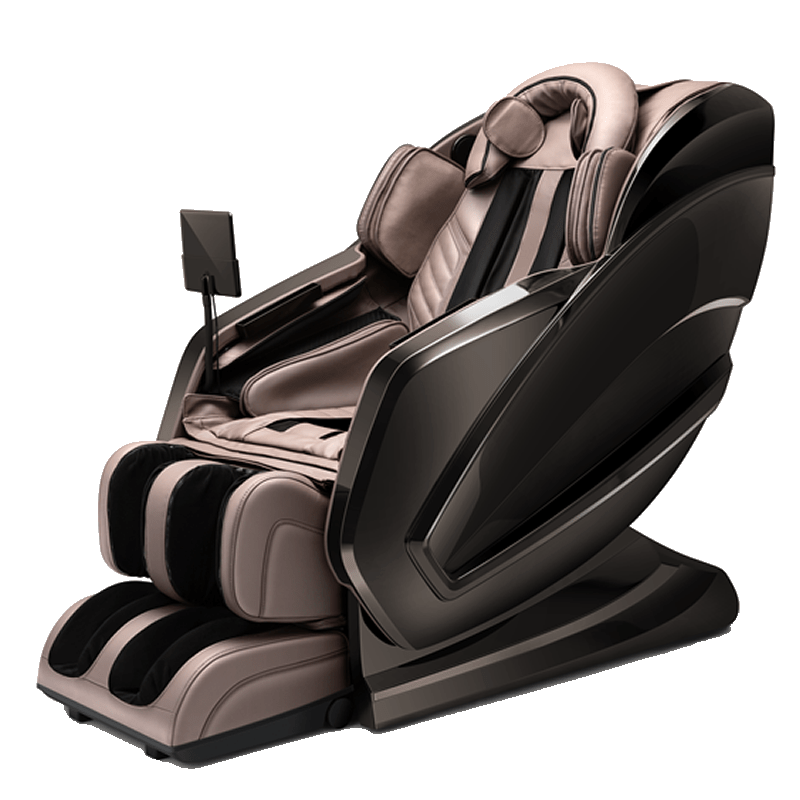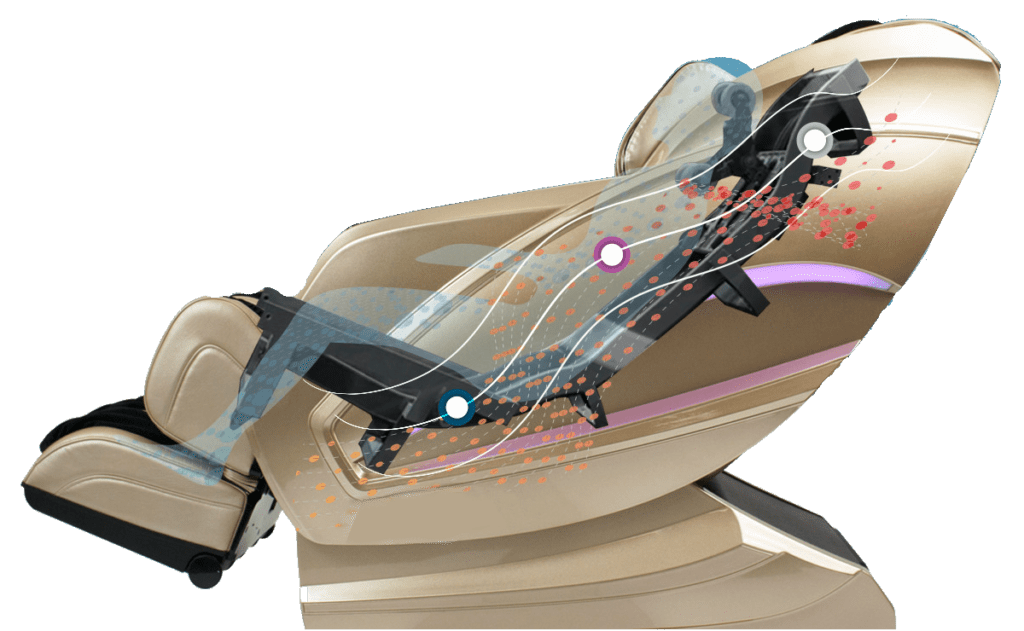 The 130cm long S&L track allows the back roller arms massage from the head to the buttocks; it has greatly increased the reachable parts of the back 3D Mechanism. The back track design is based on human body curve which makes shoulder and waist massage more in place.
The calves and soles are equipped with 4 rows of rollers, combined with the airbag system, which provides a deep scraping massage to stimulate the acupuncture points and nerves on the soles and calves, deeply release fatigue on foot rest.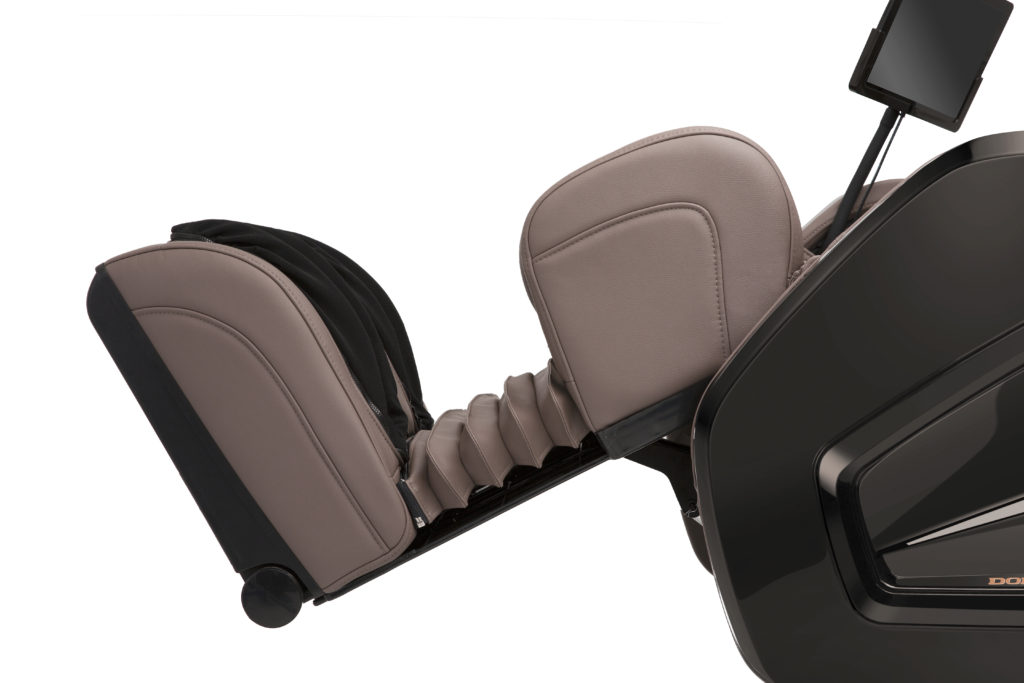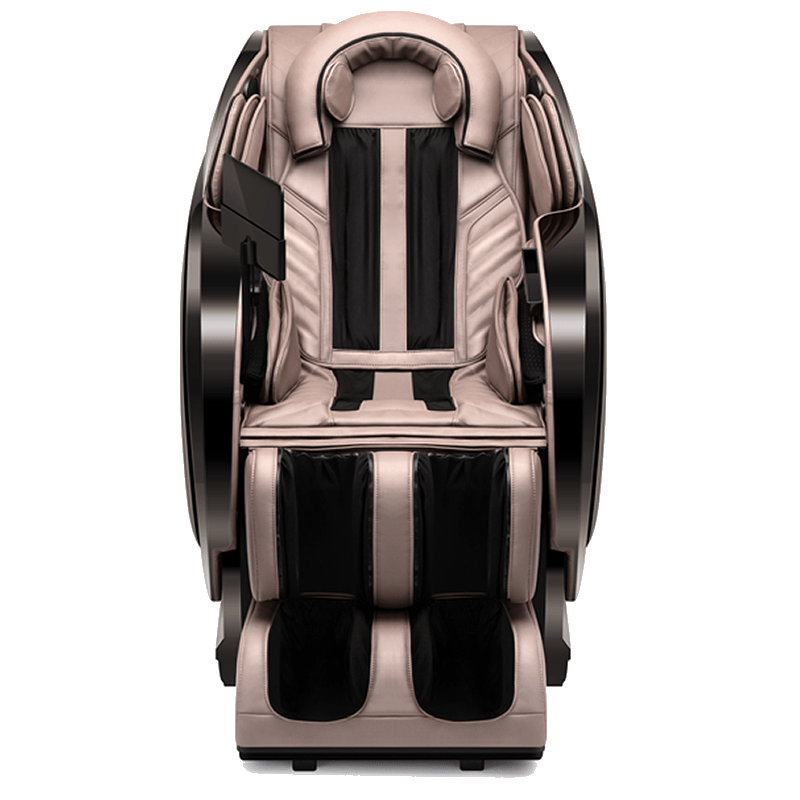 Intelligent height
detection
It can automatically detect user and track's height while matching user's body shape. The leg rest can automatically detect user's leg and adapt to their leg length.
Safe and non-toxic, skin-friendly and wear resistant, long hydrolysis resistance time.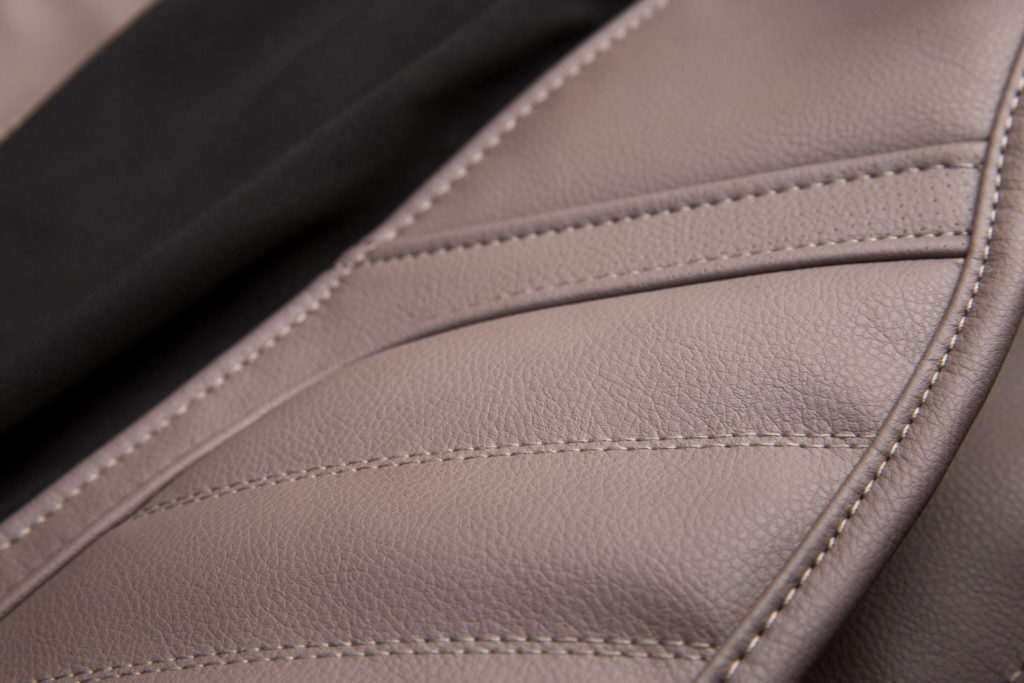 HD large screen
operating system
10.1 inch touch control screen, the operating system is convenient and simple, and the massage process is clear at a glance. Allows you to freely control the massage program, built-in 24 sets of automatic programs, one click control of massage experience.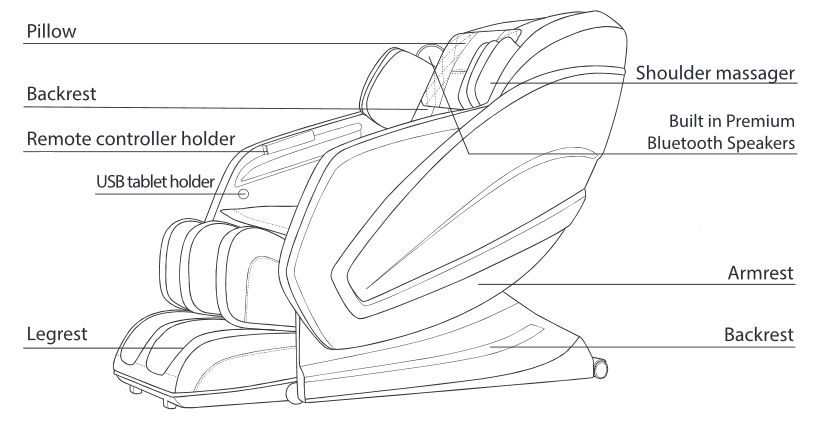 Dimensions: Reset Position (cm)

Dimensions: Reclined Position (cm)

Recline angle: Leg massager

Packing Dimensions: Main box

Packing Dimensions: Armrest box

Packing Dimensions: Leg massager